There will now be two famous rally Minis leading away the field on next week's Andy Mort Tour. Paddy Hopkirk's amazing replica of the 1964 Monte Carlo Rally winning Mini, 33 EJB will now be appearing, joining 6 EMO, the car he drove to victory on the 1990 Pirelli Marathon. The original 33 EJB is now housed at Gaydon, and has become an illustrious icon, defining the success of both Hopkirk and the Mini in what is acknowledged as a golden era of the sport.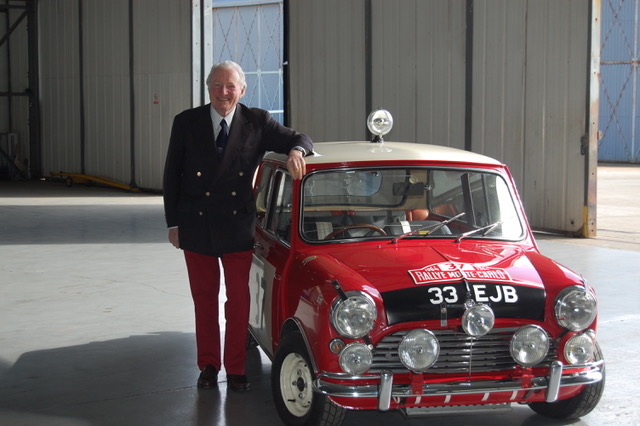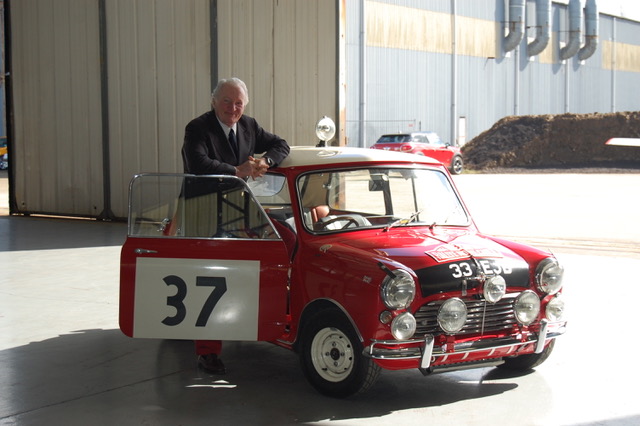 The replica was built by the late Graham McConnell to the specification of the 1964 car, and is looked after by Mini Sport of Padiham, who enjoy close personal and business links with the legendary Northern Irishman. 33 EJB will be driven by Mini Sport's Michael Anderson, with his son Ben, an accomplished stage navigator in his own right, reading the maps. They will start at car two, behind 6 EMO which will be driven by Steve Entwistle and Mark Appleton. Paddy has generously allowed Mini Sport and Entwistle to use the car on the RAC Rally of the Tests, and with the event just four weeks away, the pair will be using the Andy Mort Tour to get re-acquainted with one another – their last event together was back in 2015.
"To see 33 EJB and 6 EMO on the Tour will be amazing, and for any Mini or historic rally enthusiast, they represent a famous era in the sport," said 2300 Club chairman Neil Molyneux. "The Tour is getting very close now, and we are very happy with the quality and the quantity of the entries received, and we expect to be issuing the final instructions to everyone this weekend."
And there's another works replica car among the entries, with Ilkley Motor Club member Les McGuffog bringing along his newly-acquired Austin Healey 3000 Mk2 for a run-out with well-known rally organiser Kev Haworth in the co-driver's seat. The club were also delighted to see two former John Easson Scholarship winners on the entry list for this year's Tour. Tommi Meadows, winner in 2017, has been a frontrunner in this year's BTRDA R2 Rallye Cup, and fresh from his outing on last weekend's Wales Rally GB, he'll be on the startline at West Bradford Village Hall. But it will be in something more sedate than his Fiesta R2 rally car – a Morris Minor 1000!
And a late entry sees 2008 Scholarship winner Phil Scholes also out enjoying the lanes of Lancashire and Yorkshire. Sadly, there have been a couple of withdrawals, with Geoff Awde forced to give the Tour a miss following problems with the diff on his MGB, and Mark Smith, who has taken part in all the previous Andy Mort Tours, will also not be appearing. So with less than two weeks to go, there are still a few places left, anyone interested can visit www.2300club.org for the entry form and details – but be quick!