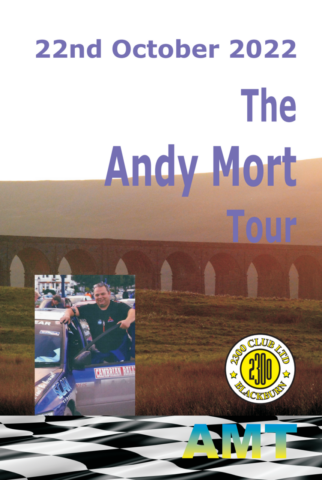 The Andy Mort Tour 2022
photos By Neil Johnson
free to download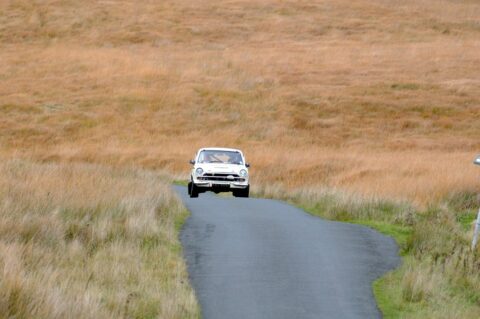 The Andy Mort Tour 2022
photos By Mark Holmes
free to download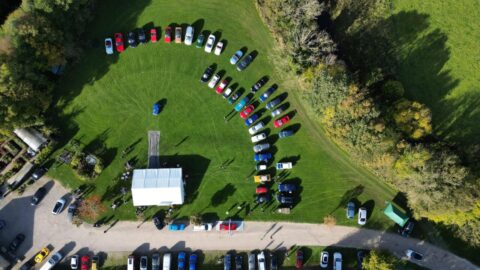 Take one & pass it on
B&W photos here
Free to download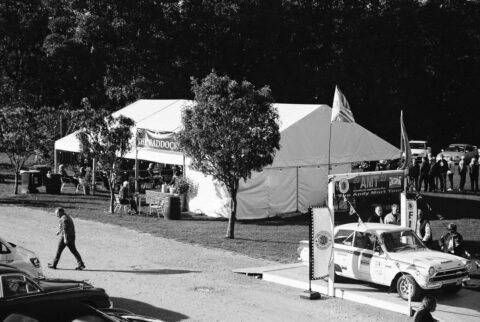 Full 2022 Route Map
here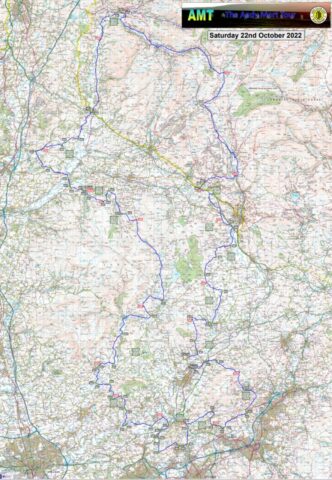 North West Air Amulance
2300 Club had marshals Richard and Amy shaking buckets at our lunch
halt. Between Bridge House Tearooms, 2300 Club, the AMT entrants
and spectators who very kindly donated to the chosen charity
North West Air Ambulance. Generously raising £573.00.
Thankyou for all donations!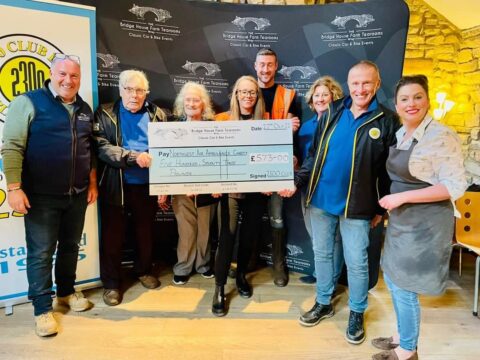 Latest AMT news
2022 FAB Award Winners
A wealth of motorsport experience on the AMT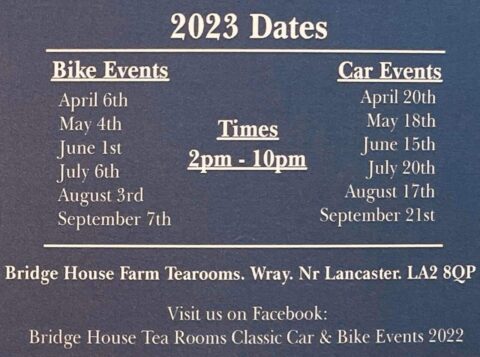 Classics on Tour
2022 Andy Mort Tour spectator guide
Calvert + Cortina = Course Car
The Andy Mort Tour 2022
The FAB Award
The winner of the 2022 FAB Award for best presented car entered at the Andy Mort Tour went to
Keith & Anne Nolan with their MG BGT, who were very worthy winners. Once again our judges were not short of quality cars to inspect. The standard was so high that their short list ended up quite long. This made for some difficult decisions to eventually decide the winner.
2022 FAB Award Winners
'Chocks Away!!!'
Our clear winners of our fun test at the finish
were Mick Coyne & Les Reger.
After navigating the cones, threading their Cortina
fualtlessly along the rope, and scoring highly on the
bucket challenge scored a whopping 1800 points.
Well done Guys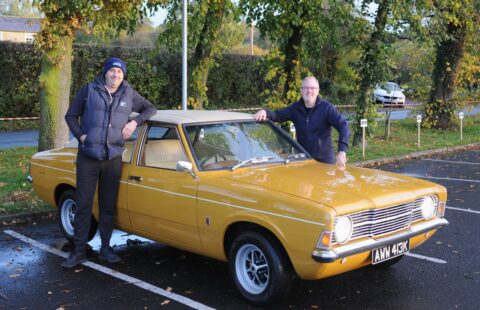 First run in 2016, the Andy Mort Tour has become something of a fixture in the Annual 2300 Club Calendar and in 2023, the date for your diary is Saturday 21st of October 2023. Once again the team have been hard at work to produce another fantastic route and once again promises to be another great event.
Organised in memory of former club member Andy Mort. The event takes place each October and is a gentle run around Lancashire / Yorkshire. It is not a timed or competitive event and is classed by the MSUK as a 'Touring Assembly' – for the layman that is code 'for a leisurely scenic run in the country on proper Tarmac roads.' … so no need for roll cages, sump guards, etc. And is open to historic and interesting cars (your normal road car). The navigation is via Tulips from a supplied Road Book or the option of using map references. The route will finish with some non compulsory fun tests. There will be prizes for correct route and once again 2300club will be presenting 'The FAB Award' for best presented car, secretly judged throughout the day.
A good old fashioned navigational run with great cars & great people. Once again we will be utilising the same online entry system as last year. Which proved very successful. Please keep an eye out for details on Facebook, Instagram & here for more details………Coming soon!
previous FAB Award winners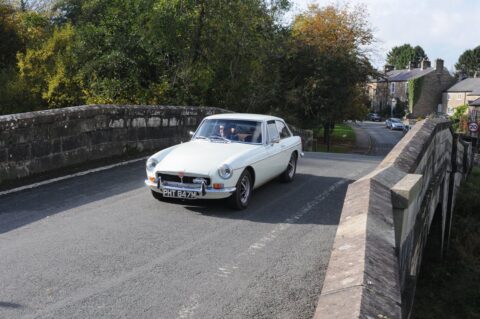 2019 John Sharples Dax Cobra
2020 *Cancelled due to Covid19*
2021 Stuart & William Ingham Mini cooper S
2022 Keith & Anne Nolan MG BGT