2021 Official Photos by Ron Cowan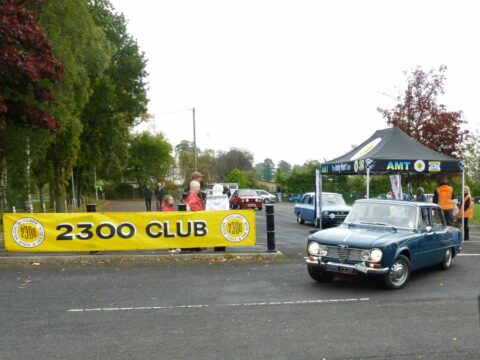 2021 Photos
2021 Timelapse
Where did we go? download 2021 AMT Route
Take One & Pass it on, photos here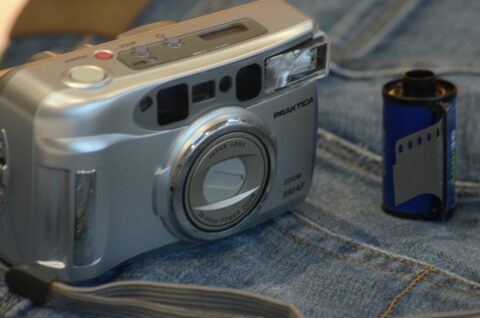 The 2021 FAB Award winner for best presented car was Stuart and William Ingham with their Tartan red Mini Cooper S. Very well deserved, but there were quite a few cars on our short list this year, such was the standard of presentation, choosing a winner was no easy task. Car 47 stood out to our judges, with its history files and photo's and superb attention to detail.
The winner of the 'Ride the Rope and silver bucket challenge – superspecial ' with a score of 800 points was Michael Tomlinson and Barry Wilkinson in their Smart Roadster – car 40. This was a difficult challenge this year, but this pair had the edge with great rope riding skills and throwing skills to match. Well done guy's!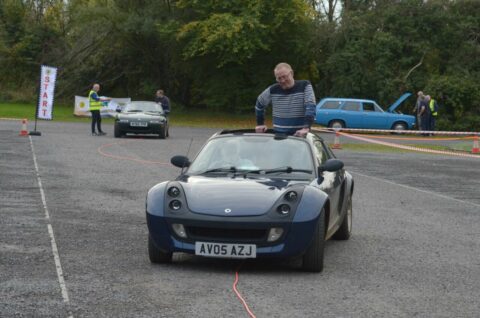 Latest News
23/11/21 Our 2021 FAB Award winner
28/10/21 Andy Mort Tour; what they said
24/10/21 What makes a great Touring Assembly?

9/10/21 Trevor Roberts remembered Car One
First run in 2016, the Andy Mort Tour has become something of a fixture in the Annual 2300 Club Calendar and in 2022, despite the challenging times this year, we intend to go ahead – all be it with some changes to ensure that everyone is safe. So, the date for your diary is Saturday 22nd October 2022
Organised in memory of former club member Andy Mort. The event takes place each October and is a gentle run around Lancashire / Yorkshire. It is not a timed or competitive event and is classed by the MSUK as a 'Touring Assembly' – for the layman that is code 'for a leisurely scenic run in the country on proper Tarmac roads.' … so no need for roll cages, sump guards, etc. The navigation is via Tulips from a supplied Road Book or the option of using map references. The route will finish with some non compulsory fun tests. There will be prizes for correct route and once again 2300club will be presenting 'The FAB Award' for best presented car, secretly judged throughout the day.
This year will see another fantastic route, with measures in place from MSUK and Government Covid19 guidelines to ensure a safe event for all. A good old fashioned navigational run with great cars & great people. There will of course be a full refund If we have to cancel the event. If there is enough initial interest we will proceed with an online entry system. Keep an eye out for details soon on Facebook, Instagram & here for more details.
previous FAB Award winners
2019 John Sharples Dax Cobra
2020 *Cancelled due to Covid19*
2021 Stuart & William Ingham Mini cooper S