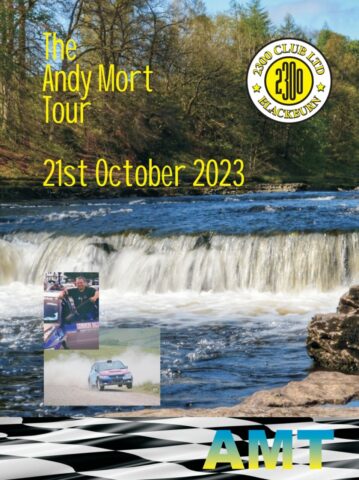 Video by DirtFish
Photos by Official Photographer Ron Cowan
Photos by Neil Johnson
Photos by Flint
Photos Take one and pass it on
Photos by Harry Clark of DirtFish
Article by DirtFish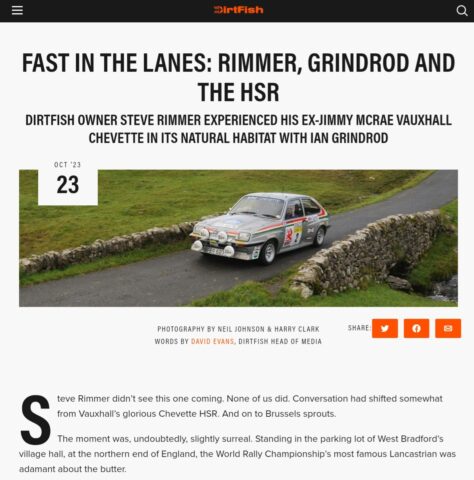 Latest AMT news
The 2023 FAB Award Winner……. read more
AMT Laser Tag fun……. read more
The Simon Bibby Marshals Award…… read more
Take one. and pass it on….. read more
Who's out on the AMT on Saturday?…….read more
Spectator info……. read more
The AMT 2023 FAB Award…….. read more
The Simon Bibby Award…… read more
Super snapper chris makes driving debut on AMT……read more
2300 Club announce the 2023 Andy Mort Tour……. read more
The Winners of our Lasertag special test
Peter and Amanda Croft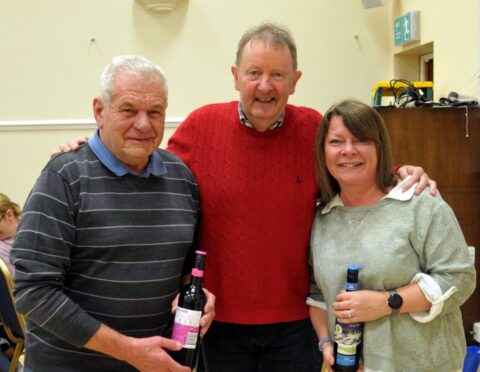 The Simon Bibby Marshals Award
Goes to Allan Whittaker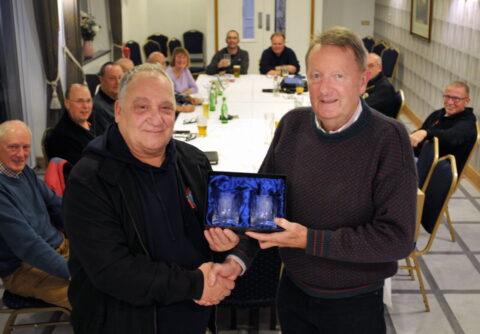 The 2300 Club would like to thank:
All Marshals The backbone to any event, stand out in all weathers and get the job done with a smile.
Mayor of Ribble Valley, Cllr Mark Hindle for being our event starter
Gary Young & Hanson Heidelberg Cement Group for allowing us the use of one of their company car parks.
kaine at laser tag in a box
for the hire of our
laser tag kit
at the tests & being very helpful.
J P Savage
for providing a digger and driver at the special tests.
West Bradford Village Hall for hosting the Start/Finish venue.

Horner Shearing for kindly allowing us to use their car park at Laneside Farm BB7 4QH
L E Detailing and Feed the Beast for their supplementary prize for the FAB Award
First run in 2016, the Andy Mort Tour has become something of a fixture in the Annual 2300 Club Calendar and in 2023, the date for your diary is Saturday 21st of October 2023. Once again the team have been hard at work to produce another fantastic route and once again promises to be another great event.
Organised in memory of former club member Andy Mort. The event takes place each October and is a gentle run around Lancashire / Yorkshire. It is not a timed or competitive event and is classed by the MSUK as a 'Touring Assembly' – for the layman that is code 'for a leisurely scenic run in the country on proper Tarmac roads.' … so no need for roll cages, sump guards, etc. And is open to historic and interesting cars (your normal road car). The navigation is via Tulips from a supplied Road Book or the option of using map references. The route will finish with some non compulsory fun tests. There will be prizes for correct route and once again 2300club will be presenting 'The FAB Award' for best presented car, secretly judged throughout the day.
A good old fashioned navigational run with great cars & great people. Once again we will be utilising the same online entry system as last year. Which proved very successful. Please keep an eye out for details on Facebook, Instagram & here for more details………Coming soon!
The FAB Award Winners list
2019 John Sharples Dax Cobra
2020 *Cancelled due to Covid19*
2021 Stuart & William Ingham Mini cooper S
2022 Keith & Anne Nolan MG BGT
2023 Russ Dawson & Ian Shorrock Lotus Elise