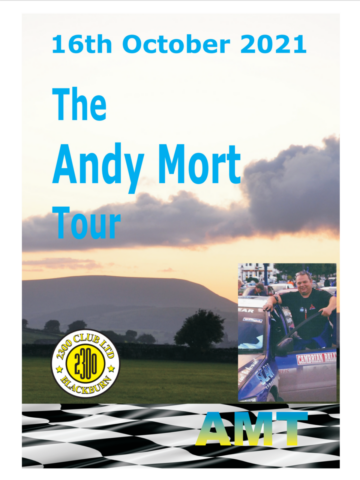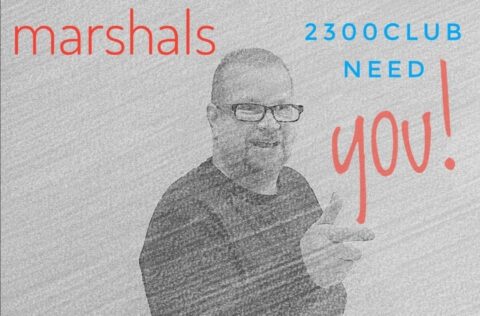 Are you available for marshalling on next month's Andy Mort Tour? Saturday 16th Oct.
2300 Club can guarantee you won't go hungry on the day!
"No event can run without the support of marshals, so anyone who can assist, whether it is for the full day or just half a day will be really appreciated," said chief marshal Simon Bibby.
"In return, there will be breakfast at the start and hotpot supper at the finish, and those marshalling at the lunch halt will be fed there too."
Anyone interested can Contact Cheif Marshal Simon Bibby
07866900501
Latest News
18/8/21 Andy Mort Tour Entries exceed expectations
13/8/21 Andy Mort Tour gets the green light
*Supplementary regulations* download here
Entries open 8pm 16th of August and close at 4pm on the 10th of October
First run in 2016, the Andy Mort Tour has become something of a fixture in the Annual 2300 Club Calendar and in 2021, despite the challenging times this year, we intend to go ahead – all be it with some changes to ensure that everyone is safe. So, the date for your diary is Saturday 16th October 2021
Organised in memory of former club member Andy Mort. The event takes place each October and is a gentle run around Lancashire / Yorkshire. It is not a timed or competitive event and is classed by the MSUK as a 'Touring Assembly' – for the layman that is code 'for a leisurely scenic run in the country on proper Tarmac roads.' … so no need for roll cages, sump guards, etc. The navigation is via Tulips from a supplied Road Book or the option of using map references. The route will finish with some non compulsory fun tests. There will be prizes for correct route and once again 2300club will be presenting 'The FAB Award' for best presented car, secretly judged throughout the day.
This year will see another fantastic route, with measures in place from MSUK and Government Covid19 guidelines to ensure a safe event for all. A good old fashioned navigational run with great cars & great people. There will of course be a full refund If we have to cancel the event. If there is enough initial interest we will proceed with an online entry system. Keep an eye out for details soon on Facebook, Instagram & here for more details.
previous FAB Award winners
2019 John Sharples Dax Cobra
2020 *Cancelled due to Covid19*
2021 It could be you with your pride & joy?