2300 Club Presents: The John Easson Award
The John Easson Award Recipient for the 2021 Season
Due to the 2020 season being cut short by the Covid 19 pandemic, Ewan Tindall will continue to promote the John Easson Award through the 2021 season.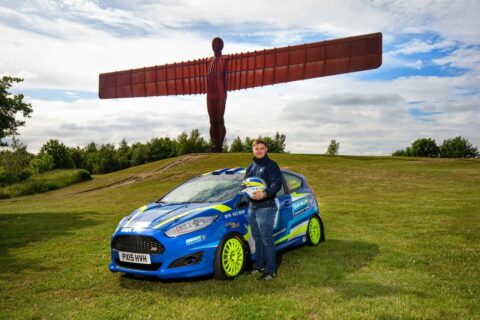 Name: Ewan Tindall
Age: 20
Location: Ryton,Tyne & Wear
Car: Msport Fiesta R2T
Championship: Scottish Rally Championship
Round 1: Argyll Rally – 23rd O/A – 1st in class
Round 2: RSAC Scottish Rally – DNF
JEA Latest News
Argyll Rally Debut for Ewan Tindall..…..read more
Ewan Tindall goes top of the class in Argyll…….read more
Ewan Tindall Ready for Round 2………..read more
Early Exit for Tindall on the RSAC Scottish Rally…….read more
Tough time schedule for Tindall to make Grampian Rally…….read more
Previous JEA winners:
2004: George Collister, Isle of Man
2005: Stevie Brown, Scotland
2006: Ryan Borthwick, Scotland
2007: Alick Kerr, Scotland
2008: Philip Scholes, England
2009: Mark McCulloch, Scotland
2010: Sara Williams, Wales
2011: Osian Pryce, Wales
2012: Matt Griffin, England
2013: Chris Ingram, England
2014: Aaron McClure, England
2015: Matthew Jackson, England
2016: Sam Bilham, England
2017: Tommi Meadows, England
2018: George Lepley, England
2019: Ewan Tindall, England
2022: ?.. It could be you !
For further information: Email: alland@2300club.org