2300 Club Presents: The John Easson Award
The John Easson Award Recipient for the 2022 Season
Name: Ioan Lloyd
Age: 19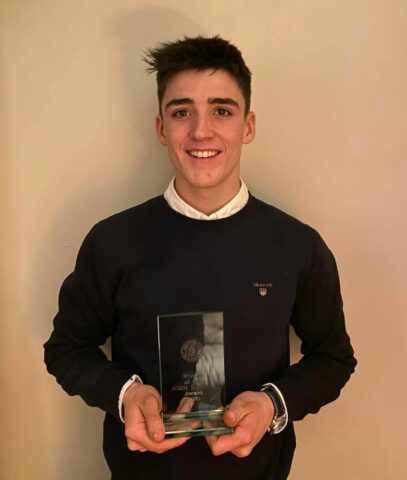 Location: Wales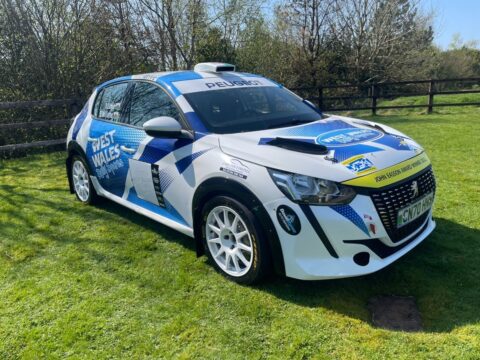 Car: Peugeot 208 Rally 4
Championship: British Rally Championship
Round 1 The Corbeau Seats Rally Tendring & Clacton 4th JBRC 15th Overall
Round 2 Beatson's Building Supplies Jim Clark Rally DNF Accident
JEA Latest News
Dissapointment for Ioan Lloyd on the Jim Clark Rally……..read more
Seconds out, round two of the BRC for Ioan Lloyd……..read more
Impressive BRC debut for Ioan Lloyd……….read more
JEA Winner Ioan Lloyd unveils new car for BRC opener this weekend……….readmore
JEA winner Ioan Lloyd gears up for 2022…….readmore
2021 JEA finalists announced.………readmore
2300 Club presents:
The John Easson Award 2021
The 2300 Club is proud to announce the details of the 2021 John Easson Award for young rally drivers and more recently, co-drivers.
First run in 2004, the Award is named after rally driver John Easson, a regular rally competitor and a generous supporter of the 2300 Club before tragically losing his life in an air accident in 1999.
For 2021, the John Easson Award will once again continue the successful format of assisting a young British competitor with financial support, and maintain its place as the UK's number one free-to-enter cash prize rally Award.
The award is open to drivers co- drivers. Individuals from all disciplines of rallying are eligible to enter, and a junior driver / co-driver has just has much chance of being chosen for the award as an experienced competitor.
The prize is as always fantastic; £5,000 cash to the selected applicant. And once again for this year we are offering an extra bonus payment of £1,000 if the driver or co-driver wins the overall class award on the championship they have taken part in during the 2022 season.
The prize fund will be allocated in stage payments to pay entry fees for a selection of rallies the winning applicant takes part in during the 2022 season, which the committee feel will help ease the financial burden placed on a young driver/ co driver during their rally season. And if successful in securing the bonus prize of £1,000 this will be a huge help in kick starting their 2023 rally season.
The final selection process will see the top three applicants for the award being invited to an informal interview with a panel of judges who will decide the overall John Easson Award winner.
The JEA is huge reward for only a little effort, free to enter and open to all drivers / co drivers who fit the following criteria:
• Age under 25 on the 31 October 2021, Resident in the British Isles, including Northern Ireland, Isle of Man, Channel Islands
• Holder of a MSUK competition Licence.
• Entries open on the 1st September 2021 and close at midnight on the 31 October 2021
New for 2022/2023 2300club has raised the age limit for the JEA entry criteria to under 27 on the 31st of October 2022. This is inline with the FIA junior driver / Co-driver classification
John Cope, The John Easson Award scheme manager. Email johnc@2300club.org
Previous JEA winners:
2004: George Collister, Isle of Man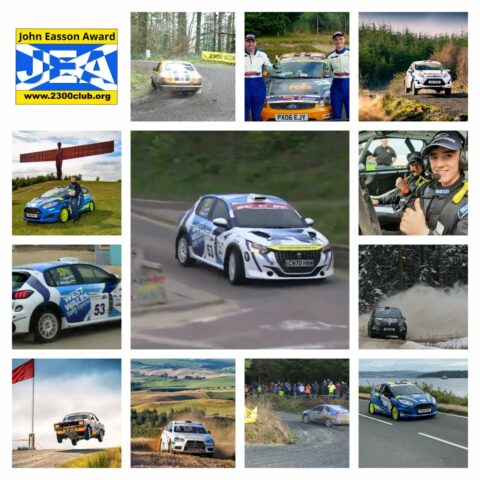 2005: Stevie Brown, Scotland
2006: Ryan Borthwick, Scotland
2007: Alick Kerr, Scotland
2008: Philip Scholes, England
2009: Mark McCulloch, Scotland
2010: Sara Williams, Wales
2011: Osian Pryce, Wales
2012: Matt Griffin, England
2013: Chris Ingram, England
2014: Aaron McClure, England
2015: Matthew Jackson, England
2016: Sam Bilham, England
2017: Tommi Meadows, England
2018: George Lepley, England
2019: Ewan Tindall, England
2021: Ioan Lloyd, Wales
2022: ?.. It could be you !
For further information: Email: jcope4@icloud.com