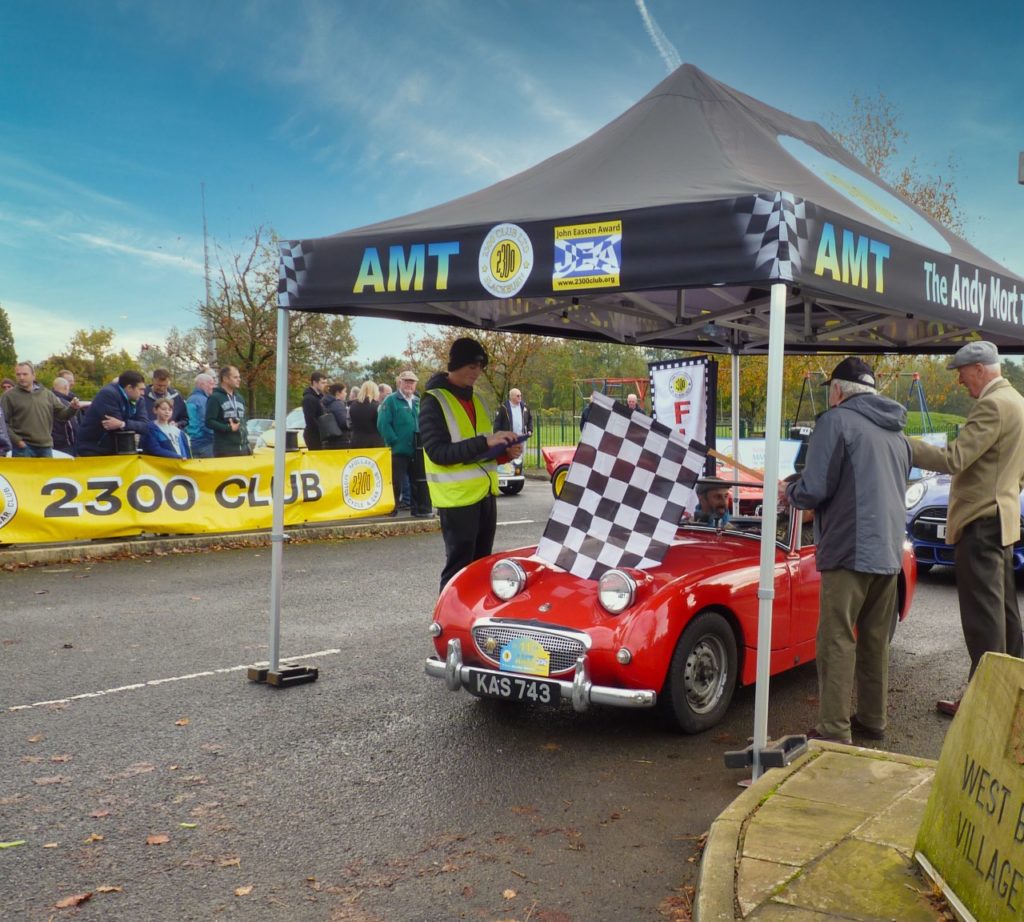 THE 2300 Club of Blackburn is pleased to announce that the 2020 Andy Mort Tour will take place on Saturday, October 17. The event will comply with all current Covid-19 restrictions and guidelines issued by the Government and Motorsport UK. The organising team, led by Walter Bateson, have devised a 125-mile route which promises to be both picturesque and enjoyable, utilising some of the best driving roads in the North West.
"We are looking forward to seeing friends old and new in October," said Cliff Simmons, assistant clerk of the course. "The current Covid restrictions means that this year's event will be very different from previous years, to ensure the safety of everyone taking part."
The start and finish venue has been moved from West Bradford village hall to the Hanson Cement car park in Clitheroe, which will allow cars and crews to meet up safely. As well as portable toilets, there will be a catering van in attendance serving breakfast.
"We are very grateful to Gary Young and Hanson Cement for their generosity in allowing us to use their facilities," added Cliff.
The 2300 Club will also be adopting an online entry system only, with crews printing their own roadbook and time card to ensure there is no physical contact with officials at the start venue. Owners will also have to self-scrutineer their vehicles using a supplied form.
As a Touring Assembly, there is no competition element to the Andy Mort Tour, although crews will be required to follow the tulip road book and visit the codeboard checkpoints – some of which will be marshalled – to ensure the correct route is adhered to.
The entire route takes place on sealed roads and can be safely driven in a standard road car, there is no need for special modifications. A lunch halt has been arranged at the Bridge House Tea Rooms at Wray, where refreshments will be served, again in strict accordance with Covid-19 regulations. There will be no fun driving test at the finish, a signature of recent Tours, and no guest speaker to round off the day. As in previous years, the entry limit has been set at 50 cars.
Said Cliff: "It will not be the same Andy Mort Tour as people know it, but we hope that it will still be an interesting, enjoyable and safe day out for everyone. The 2300 Club are working very hard to ensure that this goes ahead and we hope everyone will support it.
A mailshot has been sent to previous entrants, and the response has been overwhelmingly positive, so we're expecting a high demand for places."
Entry fee for the 2020 Andy Mort Tour is £50 per car, with breakfast and lunch included. There will be a full refund if the organisers are forced to cancel at late notice. The regulations and online entry form will be available from early September on this website