Ewan Tindall's return to rallying lasted just ten miles, when he was forced to retire from the M-Sport Stages on Saturday.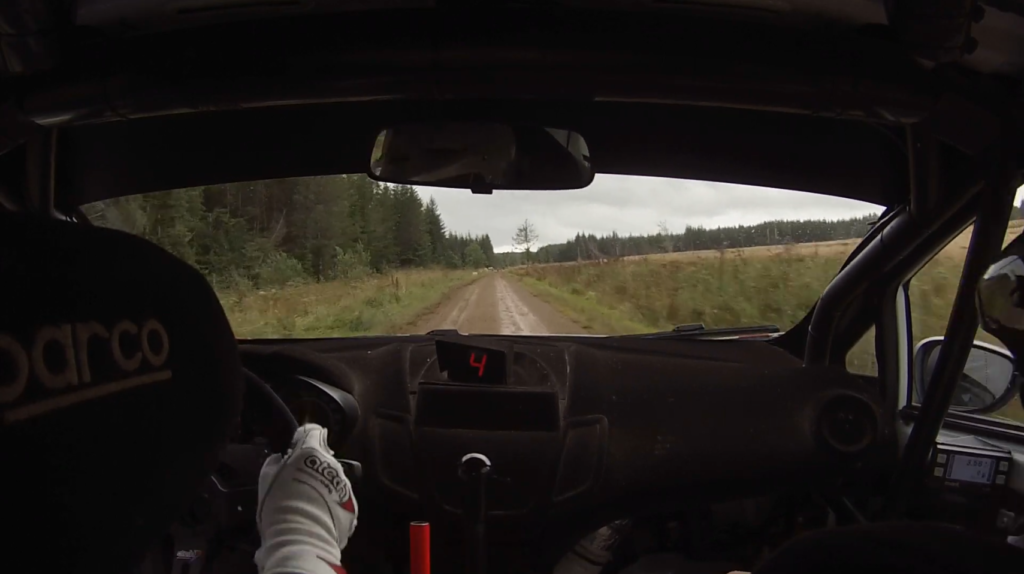 The current 2300 Club John Easson Award winner suffered water pump failure on his Fiesta R2 in stage two at GreystokeForest. Despite a five-month break from the sport, Tindall and co-driver Andrew Roughead were quick off the blocks, setting a very promising second fastest class time on the opening test.
"After so long away from the car competitively, I was ready to give it a good push", explained Ewan. "The first stage went well and we started to feel comfortable in the car, the pace looked good but nearing the end of stage two the water temperature light came on. I switched off straight away and pulled over so that we didn't inflict any damage on the engine. From a quick inspection, it looked like the water pump had failed, so that was us out. Unfortunately, it just wasn't our day, but we'll get the car sorted and come back stronger."
The M-Sport Stages was won by Matthew Wilson, son of M-Sport boss Malcolm Wilson, who was in a class of his own over the six stages in Greystoke, winning by 36 seconds from M-Sport drivers Rhys Yates and Adrien Fourmaux, who were second and third respectively. However, all three crews withdrew at the end, handing victory to Frank Bird and Jack Morton in their Focus WRC.
The video of the whole stage is avaialble HERE: Stage 2 from M-Sport Return to Stages Rally 2020 held in Greystoke forest onboard with Ewan Tindall/Andrew Roughead in their Fiesta R2 1600.
*Ewan Tindall would like to thank all the organisers and marshals for their hard work in getting rallying back in the UK, to dad Lee and Stephen Lee for their efforts in trying to get the car back out on the stages, and to the 2300 Club of Blackburn for their support this year.