Fred Arthur Blundell, who was Chief Marshal and Results Chief on the Tour of Mull, has died just before his 93rd Birthday.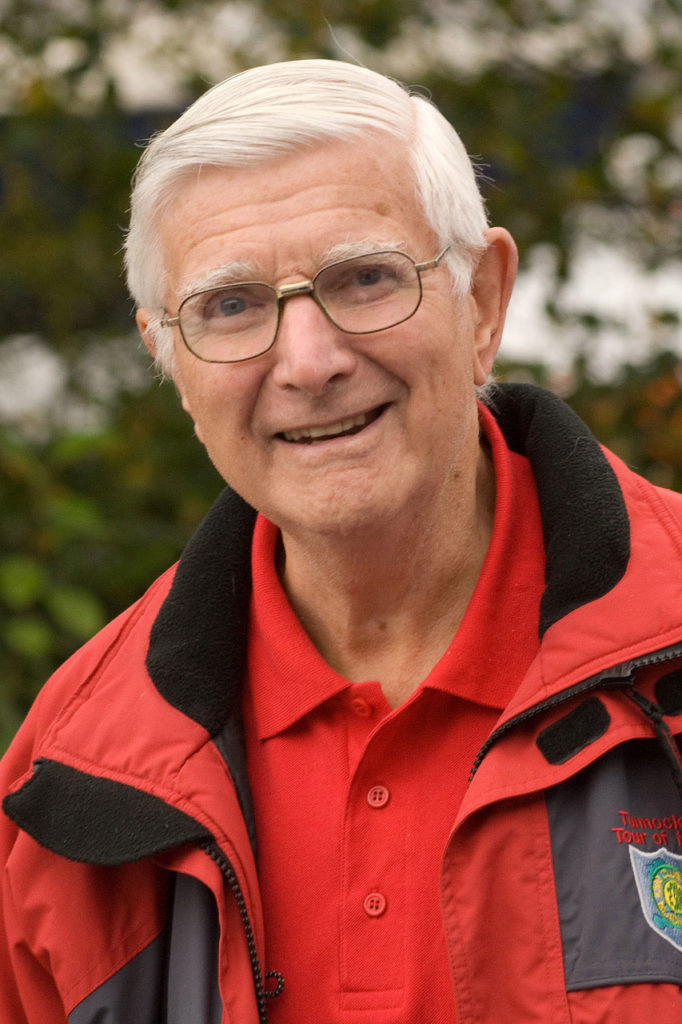 His given name was Arthur. Taff Edwards began referring to him as Fred as a gentle leg-pull and it stuck. To his Rallying friends he was and is Fred. To the rest of the world he was Arthur.
For many years Fred fulfilled both of the above roles on Mull. This guaranteed him no sleep for the entire weekend. His genial manner was unaffected and his ability to party when the work was done was legendary.
Fred introduced computerised results to Rallying. In 1979 the Aros Hall in Tobermory was linked to the Philips mainframe in Croydon via a telephone handset pushed into a device with two rubber cups on it. PCs had not yet been invented. This was a success and was soon superseded by an Apple II computer running a tortuous BASIC program that was written by Fred.
Fred will be remembered as a lovely man. He was never visibly flustered even when dealing with a crashed computer program and a queue of results queries from agitated co-drivers. No-one can ever remember him swearing. He was always ready for a joke and a chuckle.
When Fred stood down from his major Club responsibilities he moved into a new role in his 80s. He donned a boiler suit and joined the road crew. This gang was known for their jokes and spoofs as much as for their practical skills and Fred became an integral part.
Fred's funeral will be at St Josephs Catholic Church, Bury lane, Withnell, Chorley, PR6 8SD on Wednesday, 25th September, at 11.30.