A young Chris Ingram applied for the 2013 John Easson Award
"Rally is in my blood. I am driven by my ambition of becoming World Rally Champion and dedicate every day working towards achieving my goals so that not only myself, but my team and my partners will benefit."
MASTERPLAN "World Rally Champion 2023"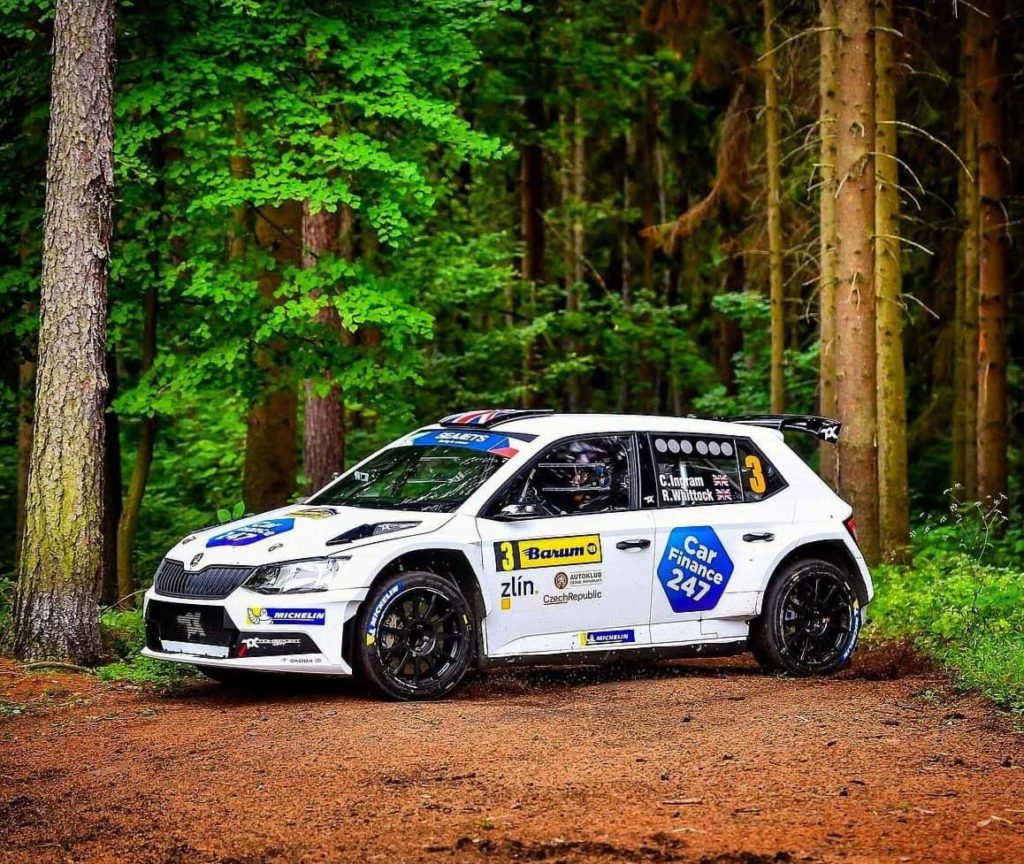 Just turned 20 years old from Manchester, it was quite clear to the judging panel early on in the process that Chris was going somewhere with his confidence and ability to sell himself with pure ambition. He even had a masterplan, just like a business plan, detailing every step and goal along the way in order to achieve his dream of becoming WRC Champion. This set him apart from an already top class entry list. He was even learning French to attract the co-driver he wanted to work with. Late in 2013 it was announced that Chris Ingram had received the award.
With a prize fund of £4,000 contributing to Chris's entry fees, his chosen rallies for the 2014 season were in the ERC Junior series. Teaming up with French co-driver Gabin Moreau, using a Renault Twingo, the pair showed a very good pace early in the season. Unfortunately they crashed out of the Circuit of Ireland rally, with a very badly damaged car. It looked like their season was over, however, this is where Chris's ability to sell himself came in. He persuaded Renault to give him a new body shell, bearing in mind Chris's car was privately funded with no ties to Renault. They too must have seen his potential. With the car ready for the Rally of the Azores in August they finished a credible 2nd in the junior category. The pace was there, the win had to come. Later that month the pair were signed by Peugeot UK to run in a 208 r2. Their financial worries over, they could get down to the business of driving. Rewarding Peugeot UK with their first class win at WRC Wales Rally GB . A fabulous result to the end a great season. 2300club were very proud to support.
The following three seasons would produce great results, ticking off their goals on the way to becoming WRC champion. Teaming up with Peugeot UK then Opel Motorsport, Chris secured one of his main goals to become 2017 under 27 ERC 2wd Champion. Another great result was a class win of over 9 minutes, at Wales Rally GB. Some fabulous results for the team.
Chris Ingram partnered with co-driver Ross Whittock in the Fabia r5 for the 2018 season in 4wd. They were with the privately funded Toksport WRT Skoda Team. They competed against factory and big budget teams with brilliant results. However at the start of the 2019 season the pair found themselves with serious financial worries as their main sponsor had pulled out, putting this years step in the masterplan of becoming the ERC 4wd Champion at risk. Due to Chris's sheer determination to succeed and to sell himself, he has managed to fund his way through 6 of 8 rounds of the ERC. With the pair leading the Championship by 1 point the funding ran dry, they have had an incredible journey to get this far. Their last event was Barum Czech Rally which had a winning prize fund of €100,000, this could have made all the difference, but sadly was not to be. The pair were leading this rally going into the last stage, when on the last corner of the last stage, the car slid slightly wide losing first position and the prize money by 0.3 of a second. Chris now needs as much support as he can get to finish the season and to stand a chance of being the first British winner of the ERC in 52 years.
There is a GOFUNDME.COM set up by his mum Jo Ingram on his facebook page @chrisingramrally.
Please get behind him & help make this masterplan happen.