Historic rally champion Neil Calvert is to make a guest appearance on this month's Andy Mort Tour.
The highly-respected Burnley driver will be at the wheel of his famous Mk1 Lotus Cortina, running at car zero ahead of the capacity entry.
Neil, who will have wife Arlene alongside reading the maps, is no stranger to the job, having undertaken course car duties on the Tour of Mull for many years with the same car.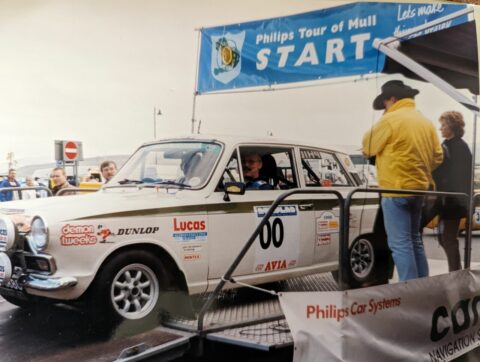 "I was delighted to be invited by the 2300 Club, " said Neil.
"I did it from 1994 to 2008, when they ran the Tour of Mull and I enjoyed every moment of it. I'm proud to say that in all those years, I was never caught once, even though we were only running ten minutes ahead of car one.
"My first appearance on Mull was back in 1970, when a friend loaned me his Ford Cortina. It didn't end very well, as I wrote it off on a bridge. Our friendship survived, but it was never quite the same after that!"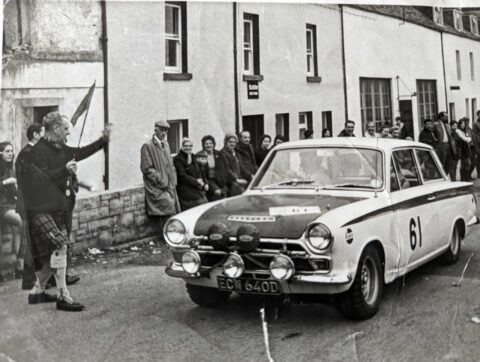 Although the Calverts have missed the last couple of Andy Mort Tours – due to a fixture clash with the Lombard Rally Bath – they are very happy to back, along with their beautiful Cortina.
Since he bought the car in 1994, it has contested over 150 rallies notching up numerous championship and class victories.
He said: "The 2300 Club, the Tour of Mull and the Andy Mort Tour are all part of my rallying heritage, and I'm looking forward to seeing friends old and new on October 22."