Photo by AA Motorsport Photography
Johnnie Mackay was delighted with the result from last weekend's McDonald and Munro Speyside Stages Rally.
Along with Ian Parker on the notes the crew were confident when they left Fochabers square on Friday evening for the first two stages, which were run In the dark.
At the start of stage one the crew found that they had electrical issues, no anti-lag and worst still, no lights! "It really knocked our confidence, with no anti-lag I had to drive very differently," said Johnnie Mackay. Obviously having no spot lights wasn't helping, and time was lost to their rivals.
Thanks to the guys at Stark Motorsport who efficiently solved both issues at service ready for the Saturday morning start.
The pair had to work hard to claw back the time, Johnnie said "on Saturday morning we just kept building up the pace". By lunch time the crew had built up a healthy class lead. The afternoon stages were all about controlling the pace and just maintaining their time difference to their rivals. Finishing the day with 1m 20s in front of their nearest rival resulting in a commanding class m6 win. A fantastic result considering it was Johnnies first event on gravel in a 4wd car.
All the cars in the event were sporting Craig Breen stickers, their crews paying their respects to the Irish WRC star that sadly lost his life a week earlier, while testing his Hyundai in Croatia. "Craig was a driver I have admired for a long time," said Johnnie.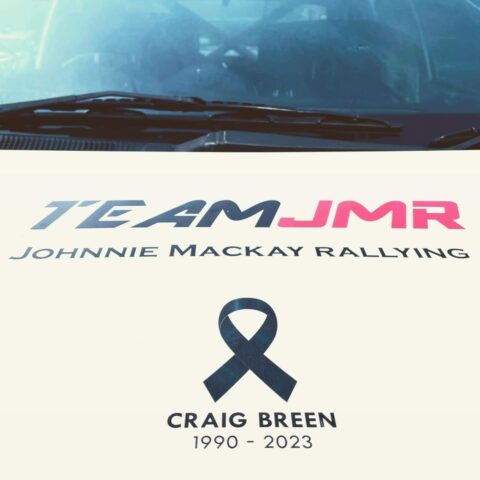 The overall winner of the McDonald and Munro Speyside Stages was previous John Easson Award finalist Finlay Retson and Paul Beaton. Johnnie said "A huge congratulations to Finlay, he and I are good friends, we were in the MSUK Academy together a while ago".
Johnnie is looking forward to the Jim Clark Rally, "It's on my preferred surface (Asphalt). We feel there is a lot more to come" said Johnnie.
Johnnie Mackay would like to thank his supporters
2300 Club John Easson Award
ISS Aberdeen Ltd
Kewtech
Vans4u Aberdeen
Strathdon Solutions
GPM
Stark Motorsport
Pirelli Motorsport
Andrew Wood Motorsport
DamperTek