Ewan Tindall may have endured a tough debut on the Cambrian Rally – but he's now the joint leader in the MRF Mixed Surface Rally Challenge.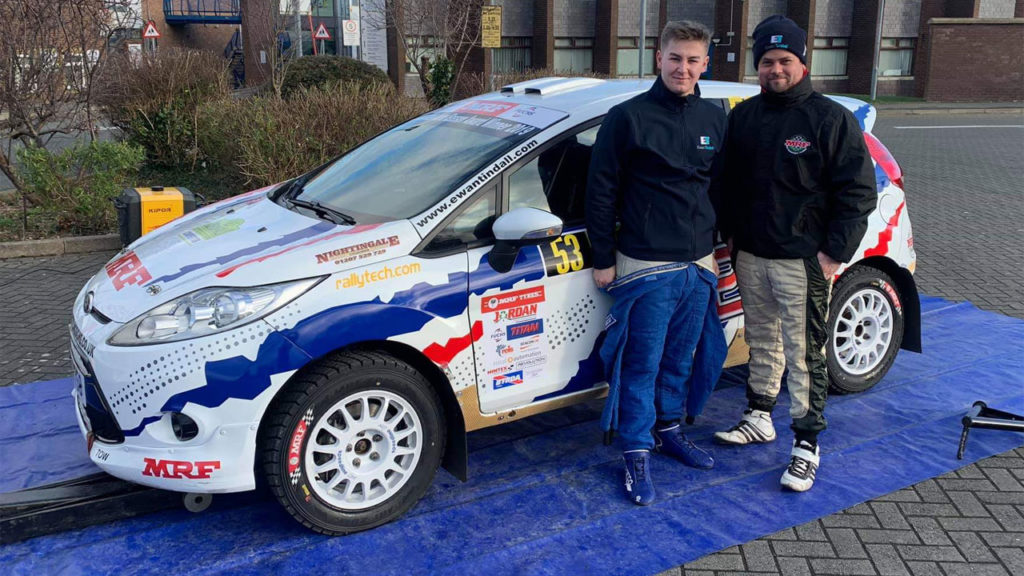 The promising young driver, winner of the 2300 Club's John Easson Award, had to be content with fifth in class and 27th overall on the North Wales-based event.
A string of teething problems with his newly-acquired Fiesta R2, which included a leaking sump and a slipping clutch – together with two punctures – prevented Tindall and co-driver Andrew Roughead from finishing higher up the order.
But the pair find themselves topping the Challenge tables in both the drivers and co-drivers categories, alongside Pat Naylor and Ian Lawrence respectively.
They are also outright leaders in class 3 of the series.
Backed by MRF Tyres, the Mixed Surface Challenge includes a selection of the best forest and asphalt stage rallies in the UK, and comprises eight rounds, with six to count.
MRF also support the BTRDA Rally Championships.
Next outing for Tindall and Roughead is the Cumbrian-based Malcolm Wilson Rally on March 14.