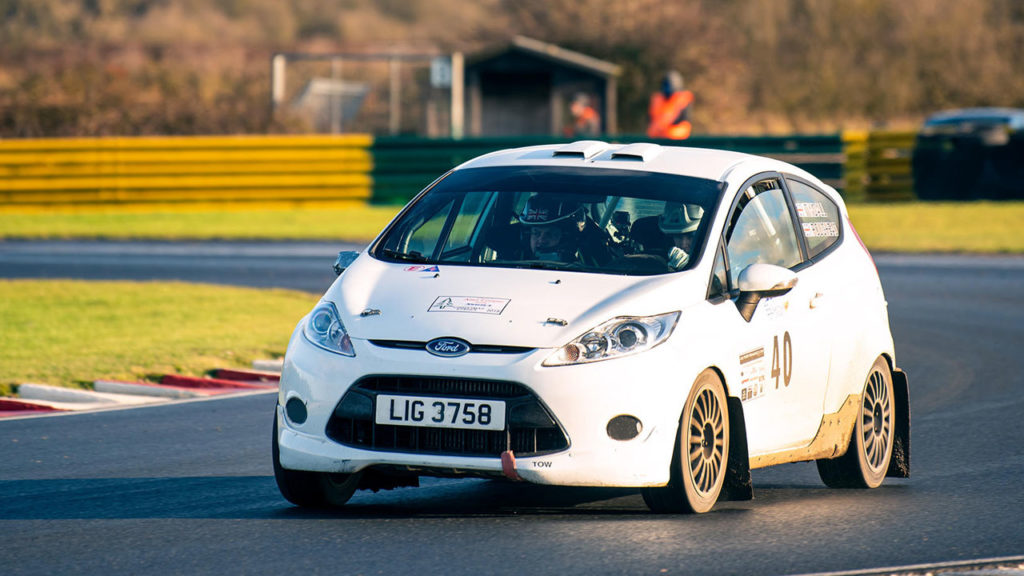 To mount a serious challenge for any rally championship, you need a serious car. And for 2020, Ewan will be behind the wheel of a Fiesta R2, sourced from KG Motorsport in Northern Ireland. That represents a big step-up for the ambitious youngster from Newcastle-Upon-Tyne, who had previously contested the BTRDA Fiesta ST Trophy in an old-shape model.
"We had a very successful debut year in 2018 with the ST in which we finished on the podium on every round we did, and we wanted to do the same in 2019," explained Ewan. "But it didn't quite go to plan, and only had one outing on the Jack Frost Stages in January. We got as far as stage seven when the two centre driveshafts broke. Our pace was good, but I think it was apparent that the car was lagging behind in development, compared with newer Fiestas. After the rally, my dad and I made the decision that we needed an R2 car to be competitive, so we reluctantly decided to sell the car and start saving!"
After a quiet year on the sidelines, Ewan and his dad Lee spent a long time waiting for the right R2 car to come up for sale.
"We had a look at a Citroen C2R2, but the car to have is a Fiesta, and luckily for us, a good one came up at KG Motorsport. It has a proven track record, having been built by M-Sport and used by Tom Williams on selected WRC and European Championship events, and it came with the right spares package, which is important. The biggest challenge for me, aside from the extra power, is that the car is left-hand-drive, which will take a bit of getting used to, especially as our pace increases, and the sequential gearbox. We took the car out for the first time – I'd only driven it up the road and back – on the Christmas Stages at Croft and it was very impressive. Although we retired with a broken gearstick, the seven stages we did was enough to convince us we had the right car for 2020."