The 2300 Club had a twelve strong-marshalling team for Saturday's Cambrian Rally.
The weather forecast wasn't great and proved itself when we woke early to heavy rain.
As we made our way into the stage to sign on with another club member Mark Wilkinson, who happened to be stage commander. The roads of Penmachno forest were treacherous. And still it rained!
After a hearty breakfast from our own 'Flints forest kitchen' it was time to take our positions as we had a number of junctions, over a wide area to marshal.
We were working alongside our new friend Steve, a radio marshal who remained good fun all day.
The morning's action got underway on time, and it didn't take long before we had a car off the road. The Ford KA number 216 had come to rest on a tree stump. A few members of our team, aided by some helpful spectators, managed to get the car to safety .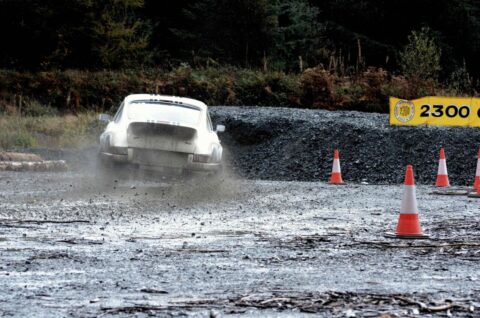 There were quite a few spectators out on the stage despite the weather. All well behaved I might add. Many had come to see the young WRC star Oliver Solberg driving a VW Polo
Sure enough he didn't disappoint, hitting the water splash in the middle while charging through the stage.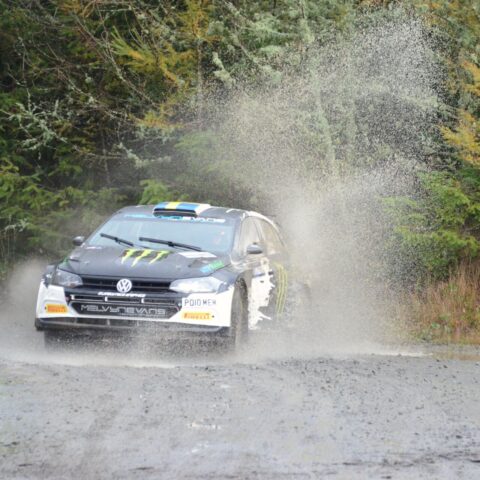 It was great to see our John Easson Award Winner Ioan Lloyd come through our stage as class leader and putting on an impressive display.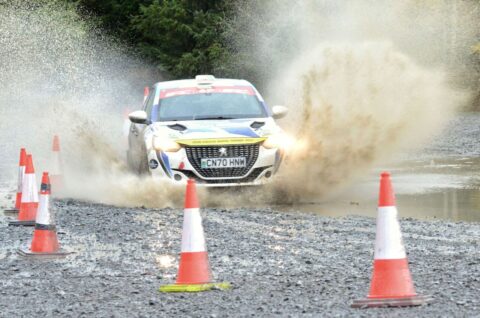 As the morning turned to afternoon the rain stopped and the sun came out. The last rally cars through were the new Land Rover Defenders. This brought us to Lunchtime and back to 'Flints Forest Kitchen'. Where Goulash was on offer. Finished off with a brew and some of Mrs Barritt's wonderful cakes. Then came the deluge. This would make the second run interesting.
Forty five minutes later than scheduled our stage, also the last stage of the day burst back into life with the sound of turbos, antilag and screaming engines. This second run of Penmachno finished without incident, although we had heard over the radio Ioan Lloyd would be going no further as he had retired with a mechanical failure. We were all gutted for him as he was leading his class by over a minute.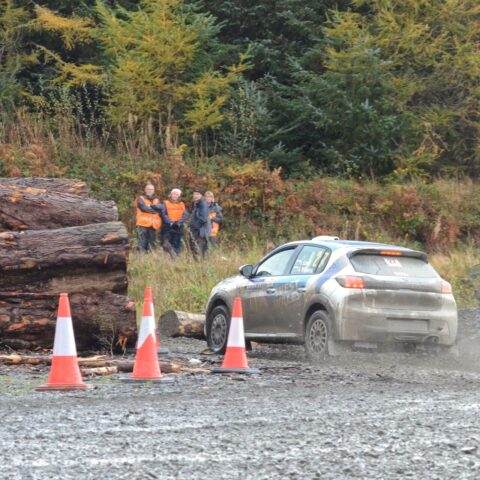 The stage finished in total darkness. The team set about dismantling our section of the stage with head torches. Ready for the equipment team to collect. We found our way out of the dark forest and back to civilization and reflected on the wonderful day we had been a part of. Meeting new friends and even old friends. Having great banter and superb food.
We are all looking forward to doing it all again next year!
Congratulations to Oliver Solberg taking the overall win.