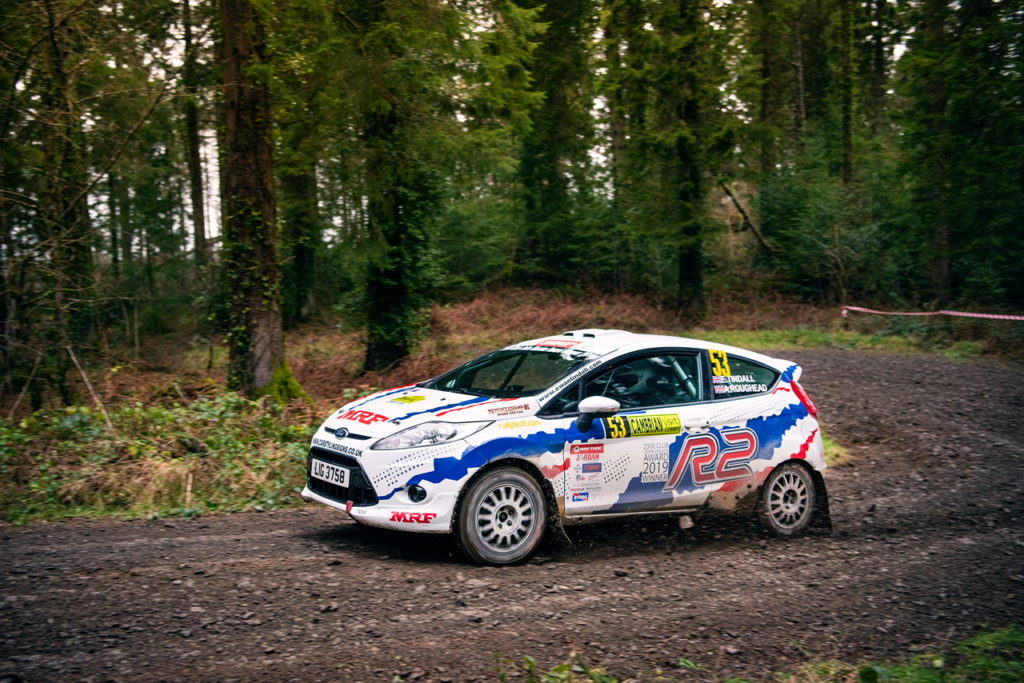 EWAN Tindall will be out to prove a point when he competes on this weekend's Malcolm Wilson Rally.
The talented youngster has been seeded at car 46 for the Cumbrian-based event in his Fiesta R2.
"I'm the last of the R2 runners, so I'll be going out to make a point!" joked Tindall, who is the 2019 John Easson Award winner.
"We had a difficult debut with the new car on the Cambrian, but I'm confident that the Malcolm Wilson will be different.
"The car took a bit of a battering on the stages in North Wales, but we've only had to change the clutch and do a few little jobs to get it ready, I feel much more at home with it now, thanks to the miles we clocked up on our way to fifth in class.
"We will need to see what the pace of the other R2 competitors is like, but I feel much more confident in being able to push on.
"The format is different too, with only one stage, Greystoke, being used twice. That should mean that the tracks should be in reasonable condition by the time we go through. We might have to pick our way through Greystoke second time around, as by then I reckon almost 120 cars will have already been through.
Tindall and co-driver Andrew Roughead are currently fourth overall in the R2 Rallye Cup, which forms part of the BTRDA Championship, and joint leaders in the MRF Mixed Surface Challenge.
He said: "I'm really looking forward to getting out again, the only question mark will be weather, you can get rain, hail, snow and sunshine all in one day in the Lake District. We went through the pacenote video last week and there was snow everywhere, so that could make life interesting."
*Ewan Tindall would like to thank the 2300 Club, his dad Lee and Simon Hewitt for their support.
For more information on the Malcolm Wilson Rally visit www.malcolmwilsonrally.co.uk.