"Well that was fun!" Said the competitors at the finish line of the laser tag special test at the finish of the Andy Mort Tour. "Do I have to give the gun back? I want to keep it".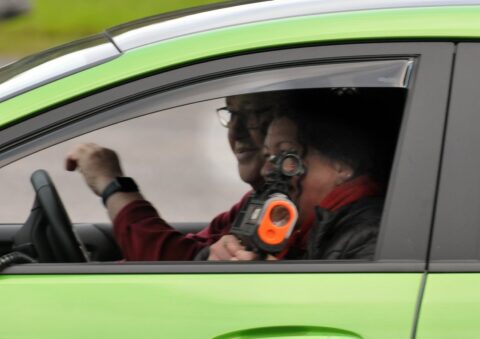 2300 Club has always run a fun test at the end of every AMT because Andy was a fun loving Character and is part of the tribute to Andy. It's also great to see everyone back at the bar with a big smile on their face, thinking what a bizarre thing they have just done (usually while blindfolded).
Every year we wonder how we can top the previous year?
We realise it's not for everyone, and after a long drive on B roads in a classic car many are just looking forward to supper and retiring to the bar with old friends. Which is also a big part of the Andy Mort Tour too.
But it is great to see the joy on the competitors faces as they took-on our in-car laser tag course, with static targets which were poking fun at Club members, our resident sniper in the bushes Cliff (sorry Cliff I was going to keep you anonymous) shooting back at them.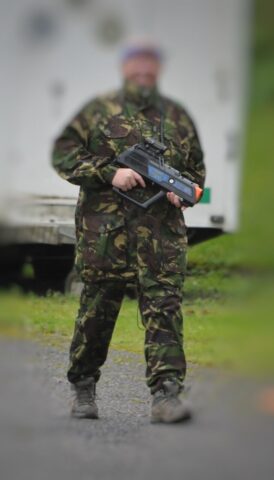 We had moving targets in the form of J.P. Savage on his digger and The Stig on a bike.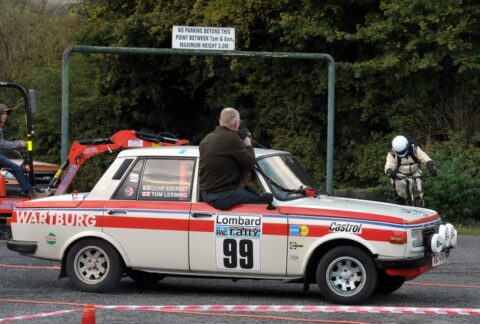 It was very entertaining to watch and even more entertaining to take part.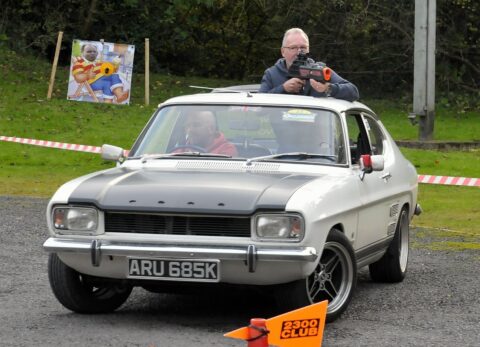 It was just a shame with tight time constraints that each car only had one minute to complete the course.
It came as a shock to the outright winners of the laser tag at the presentation as the they didn't think they had done particularly well. But Peter and Amanda Croft had done very well indeed with a great score but most importantly evading our sniper, putting them well and truly in first place and winning a bottle of wine each for their trouble. Well done guy's!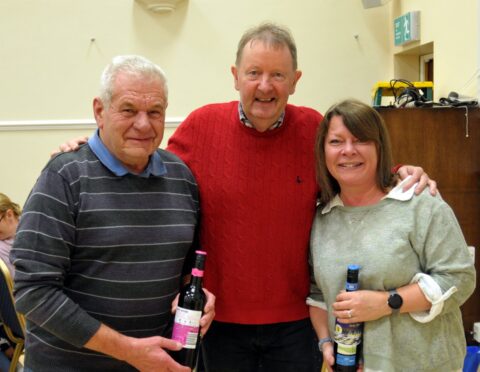 We need to thank Kaine from 'Laser Tag in a box' who hired us the kit. But more than that he was very helpful and nothing too much trouble. Helping us with ideas as he has done it all before, even for TopGear. This all helped to make it the success that it was.
It's going to take a wild imagination to better it next year!